Product Description
1.Built-in volume-controlled technology that ensures the sound is within levels recommended safe for young children's eardrums and inner ear at 80-95dB
2.Stereo bass headphone with excellent sound effect, 3.5mm plug compatible with all 3.5mm jack devices
3.EasySMX Kids headphone is specially designed for children ages at 3 and up. It is equipped with high quality polycarbonate headband, made with
food-grade material and tangle-free cords, soft touch, environment-friendly and children-friendly material, approved by CPSIA,FCC.
4.With function buttons on the earcup give you the power to easily take and end phone calls, control music with a touch of the button,
such as play/pause, skip or rewind music.
5.Works with all Bluetooth playing devices ; With the standard 3.5mm headphone jack.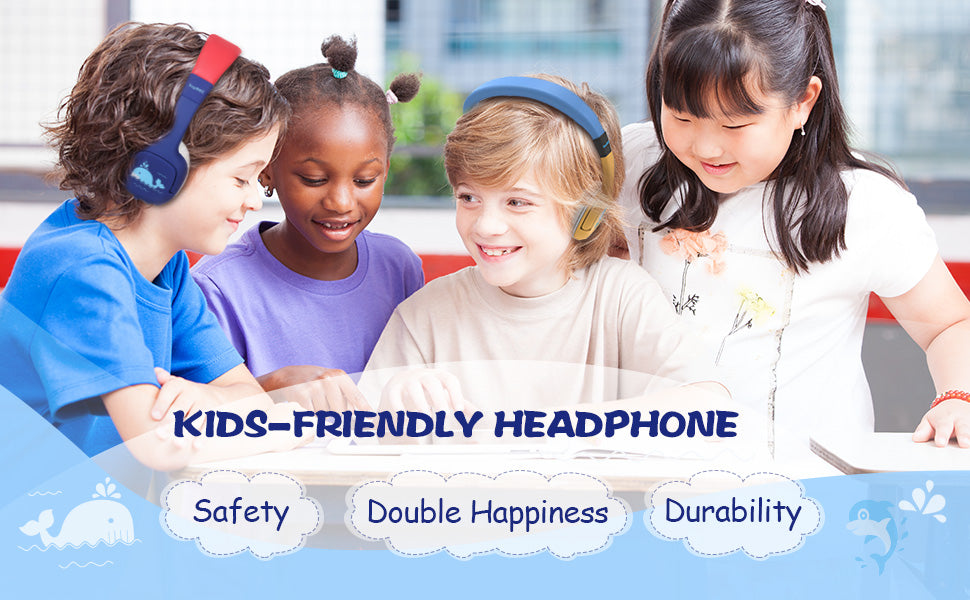 Product Features
1.85 DB LIMITATION: Volume control at 80-85dB
2.Bluetooth technology wireless connection
3.FOOD QUALITY MATERIAL:The main body, temples, earcups and cat ears from the headphones are made of silicone.
The non-toxic material does not irritate the sensitive skin

Package included
1 x children's headphones
1 x user manual
Annotation: The ear cushions can be removed for cleaning.
Please take off the headphone every 2-3 hrs to relax your ears and keep your head comfortable.