Product Description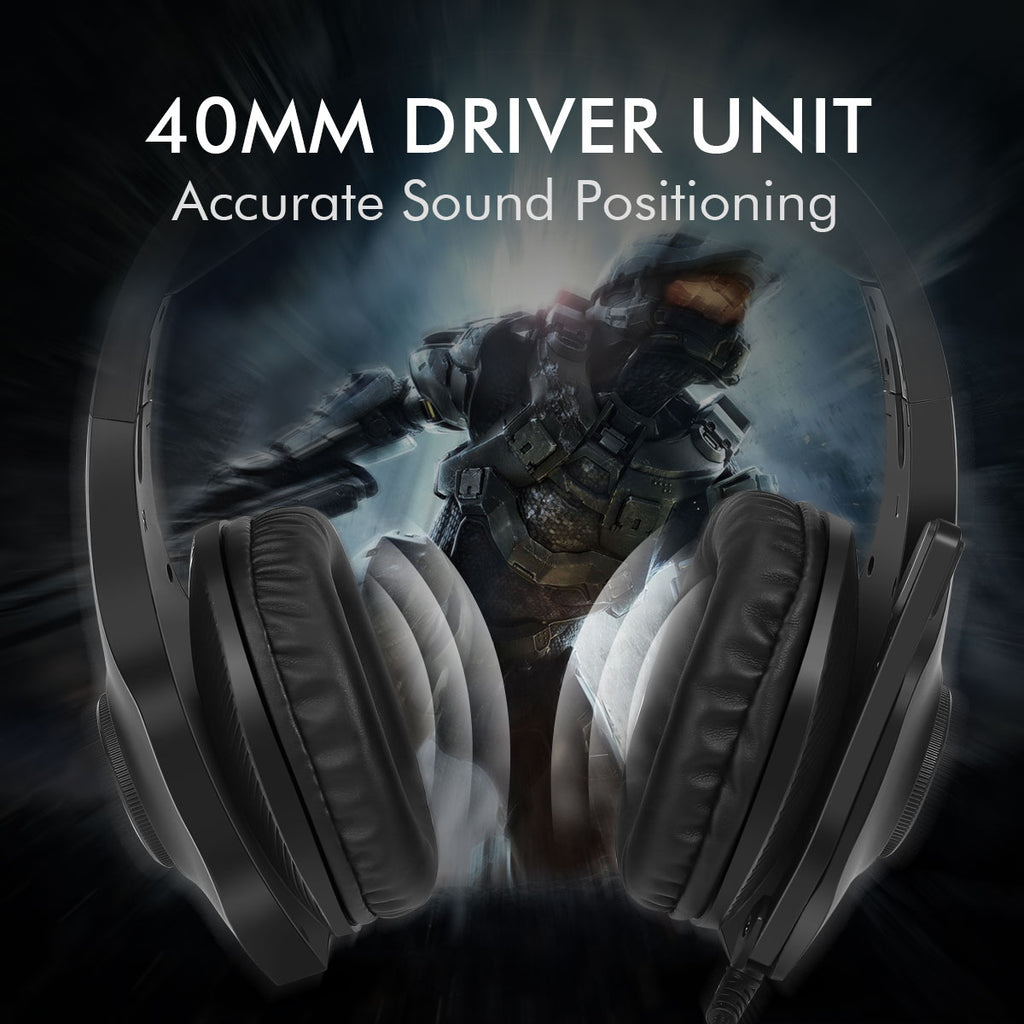 1.This 3.5mm PS4 headset support PlayStation 4, Xbox One, PC, Nintendo Switch, Laptop, PSP, iPad, Mobile Phone.
Best gaming headset for various games like Fornite, PUBG, CS: GO, Overwatch, RPG, FPS or MOBA, etc.
2.Volume control and mic button are on the left earcup, make you quickly switch to mute the mic and adjust volume in games.
By turning the wheel on the right earcup, you will enjoy 16.8 million RGB lights.
3.This gaming headphone's premium noise-canceling features, can pick up sounds with great sensitivity and remove the noise,
enabling you to deliver or receive messages with the highest audio quality.
4.Dual 40mm speaker driver delivers crisp clear sound with strong bass to ensure an immersive gaming experience.
The Xbox headset can accurately identify the position of various sounds, whether it is quiet footsteps or enemy gunfire.
5.The foam padded headband is adjustable for different head size. Fitted with memory foam ear pads,
the headset for Xbox one delivers best-in-class comfort and improved ambient noise isolation, leaving you undisturbed in games.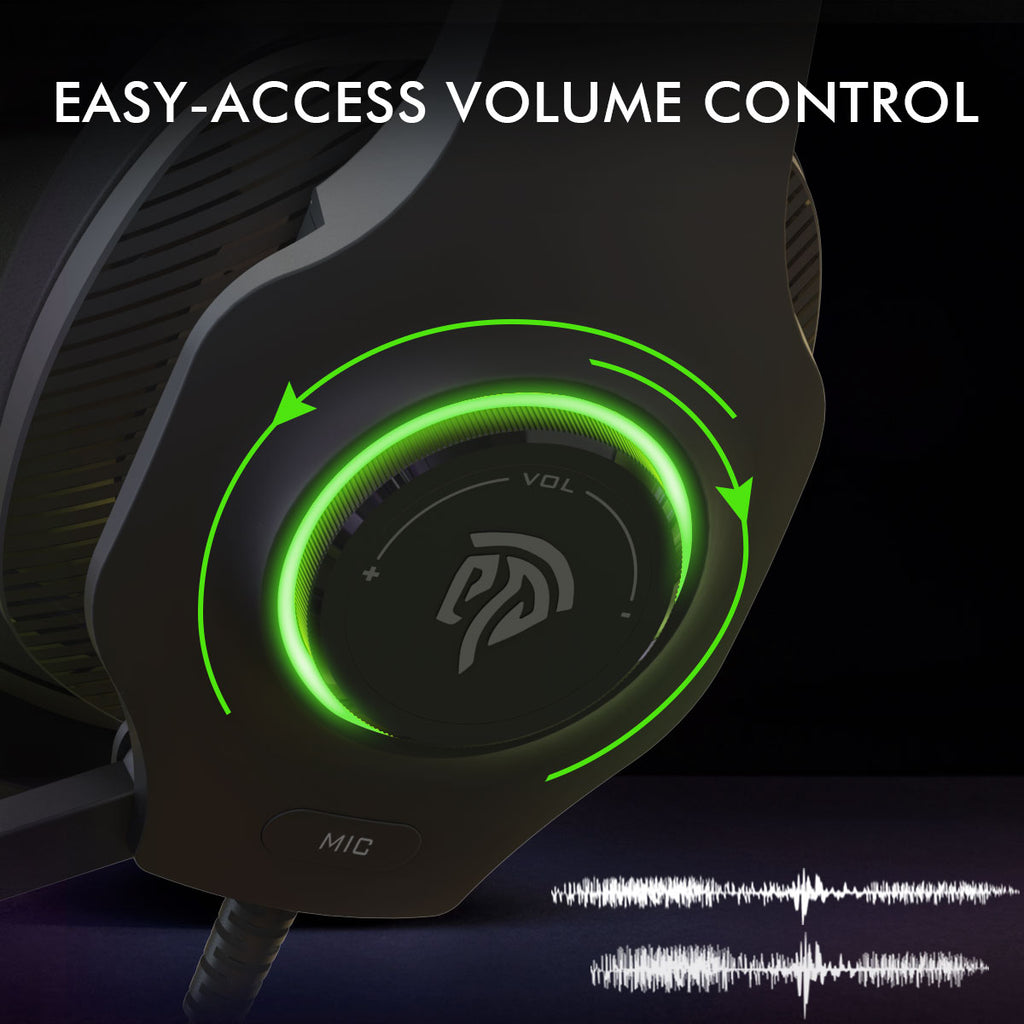 Product features
1.Earmuffs used with the new second-generation skin-friendly material, high grade wearable TPE, soft texture, delicate and comfortable touch,
reduce heat sweat, make it more suitable for long wear.
2.Work with PS4,Xbox one, PC, Laptop,Mac, Tablet and Smart Phone.
3.Decompressing belt make your headset has a better extensibility. Concise structure, high grade material but light weight, make it have strongly practicality but unbreakable.
4.Plug and play, 3.5mm plugs for mic and headset + USB plug for lights , fully ensure the stability of the sound.
5.Highlight the game atmosphere (USB interface only for power supply to LED lights).

Notes:
1.Extra Microsoft adapter (Not Included) is needed when connect with old version Xbox One controller
2.Pls add the 1-to-2 3.5mm jack splitter cable ( Included) when you connect with PC
3.The USB interface is only used for power supply to LED light to highlight the game atmosphere
4. The mic mute button works only when the USB cable connected
Product Dimensions: 8.43 x 7.13 x 3.66 inches
Item Weight: 11.5 ounces