Product Description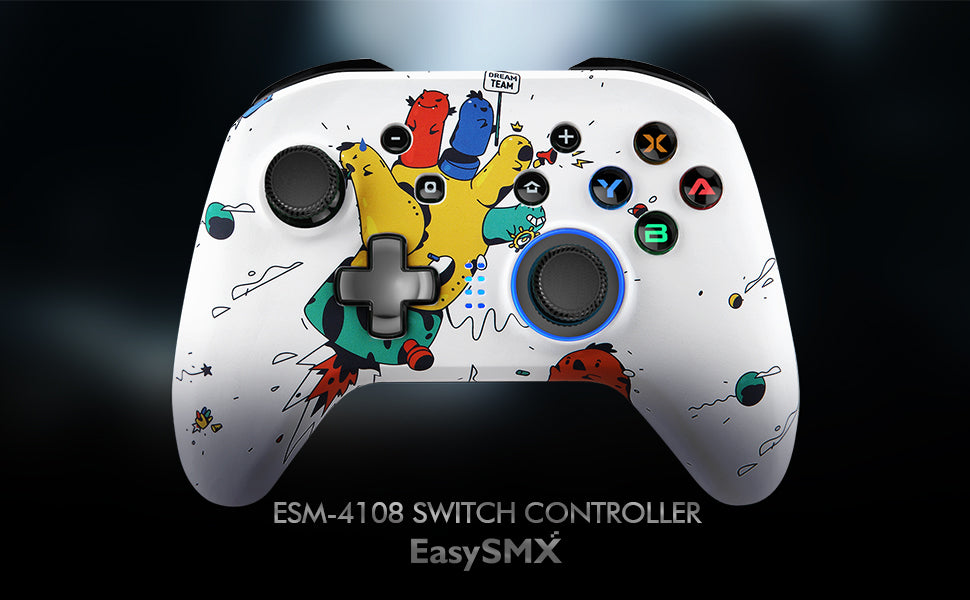 1.EasySMX ESM 4108 Wireless(Bluetooth) game controller works with Nintendo Switch/Switch Lite/
PC Windows(Windows XP,Vista,Windows 7, 8, 8.1, 10). Xbox 360/ Xbox One/ Mac/ IOS /Android TV Box are not supported.
2.Built-in with 600mAh lithium battery, working for around 8h with a single full charge.
3.Vibration motors are embedded in the side grips and deliver distinct feedback during the game,
enhancing the immersion and realism of the game scenarios.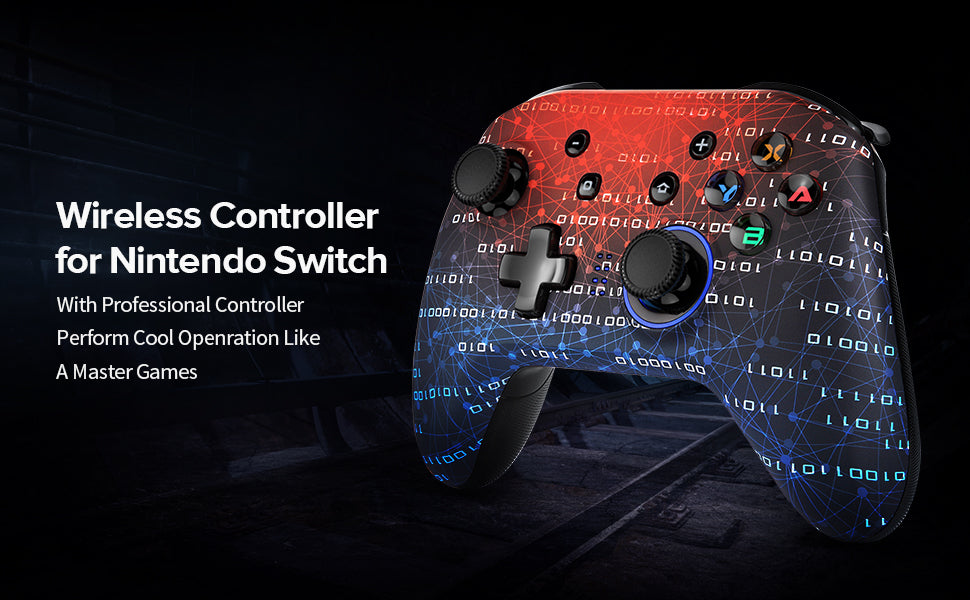 4.The asymmetrical design of the joysticks is based on ergonomics and designed for the most comfortable
thumb position. Ensure your optimal feeling when playing.
Transparent Anti-slip Texture Offers Brand New Hand Hold.
5.Customize turbo plus any button to free players'fingers and destroy your enemies with mere one press.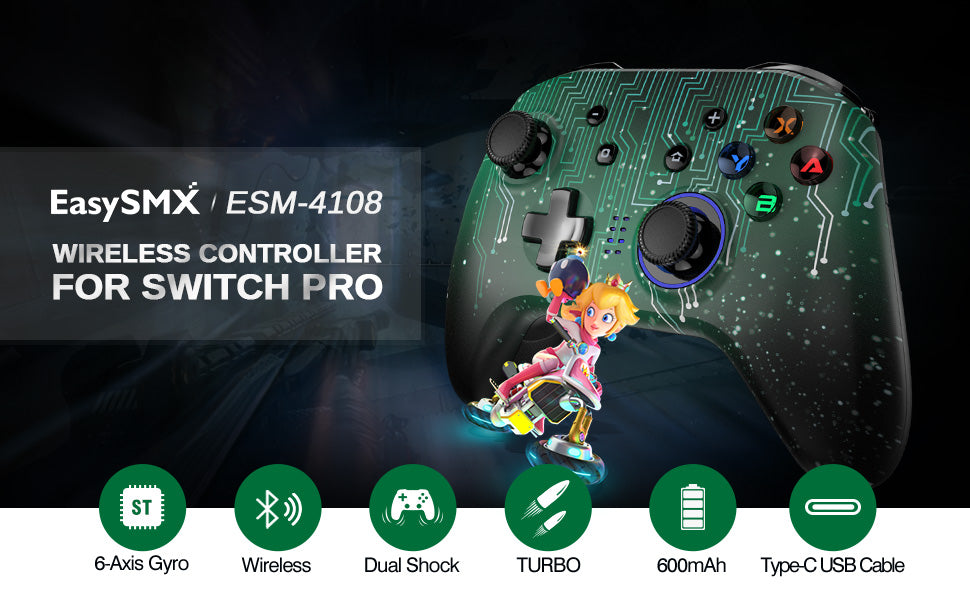 Product Feature:
1.Compatible with Nintendo Switch console, PC
2.Operation range up to 10M
3.Built-in Li-polymer battery 600mA
4.Charging time: 2.5 hours
5.Playing time: more than 8 hours
6.Sensitive LB RB button, joystick, and Trigger design, core gamer loved D-pad design
7.2 vibration motors
8.Laser engraved mold texture on the handle, ergonomic design for comfortable use
9.With LED under face buttons and right joystick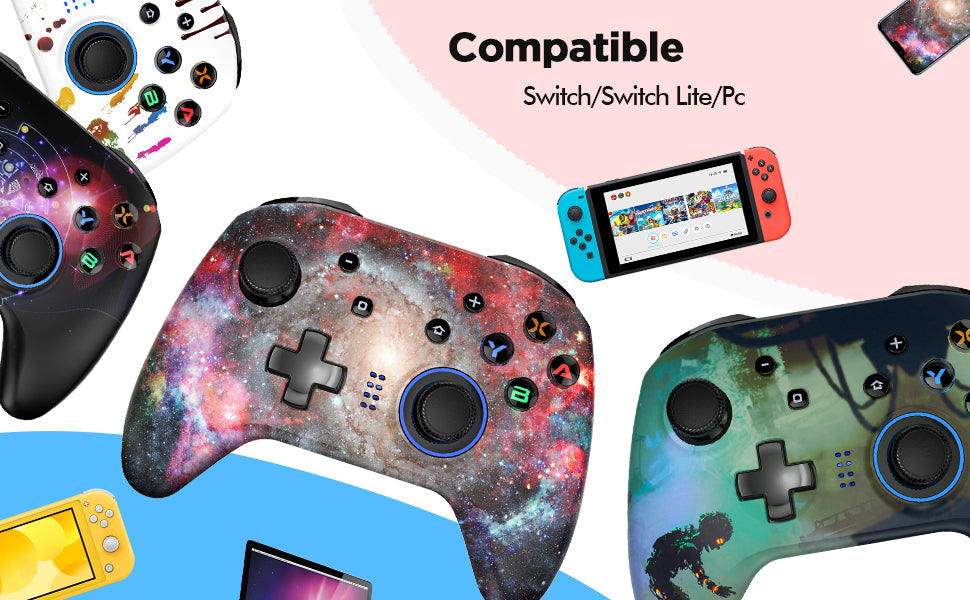 Product Feature:

1.Compatible with Nintendo Switch console, PC
2.Operation range up to 10M
3.Built-in Li-polymer battery 600mA
4.Charging time: 2.5 hours

5.Playing time: more than 8 hours
6.Sensitive LB RB button, joystick, and Trigger design, core gamer loved D-pad design
7.2 vibration motors
8.Laser engraved mold texture on the handle, ergonomic design for comfortable use
9.With LED under face buttons and right joystick

Package List
• 1 x EasySMX ESM 4108 Game Controller
• 1 x USB Cable
• 1 x User Manual